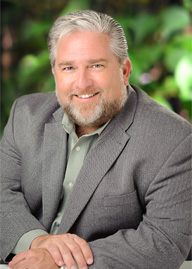 Scott Fay, CIC/FHCP
CEO/Partner
Scott Fay has owned Treasure Coast Irrigation & Landscape since 1996, and its sister company, Rood Landscape, LLC since 2007. After experiencing a period of explosive growth, Scott brought on Thomas Balling to form a cohesive and balanced business partnership. He oversees Business Development, Training, and Education efforts throughout the organization.
Scott has been in the green industry – including landscape maintenance and irrigation – since 1983. He is the author of numerous articles for green industry trade magazines. And he is a featured presenter at state and national Irrigation Association conventions
Scott is a student, practitioner and teacher of leadership and business practices. His content is hewn from the experience of acquiring more than a dozen failing landscape and irrigation companies and rolling them into two industry-leading, award-winning organizations. Besides speaking and training internationally, Scott serves also as Executive Vice President of the John Maxwell Team and is committed to growing himself and the people around him, and is passionate about creating effective leadership environments. His first book "Discover Your Sweet Spot" has been released in 2013.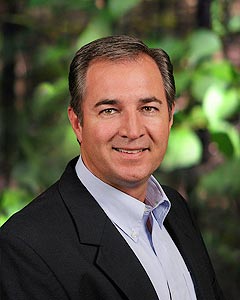 Tom Balling, LCAM
President
Tom Balling joined Treasure Coast Irrigation & Landscape, LLC in 2007 as Partner, COO and President. He has been involved in the South Florida landscape and irrigation business for more than 30 years. Tom oversees all company operations and is actively involved in creating an environment of excellence in every aspect of the business, including Customer Service and Training.
One of Tom's main goals is to define and attract the ideal customers for Treasure Coast Irrigation and Rood Landscape, for big installation projects as well as individual estates. He is closely involved in marketing activities and day-to-day client relations.
Very active and respected in the business community, Tom is past President of the Executives' Association of the Palm Beaches, a prestigious network of the area's top business leaders consisting of 80 "best in class" companies. He was the 2006 recipient of the prestigious "Presidents Award" for this organization. He is also past president of the Hobe Sound Chamber of Commerce and is still a member of its President's Council. Today he is actively involved in the Hobe Sound Community Chest, an organization that supports various non-profit activities in the Hobe Sound area and serves on the Community Chest Board of Directors.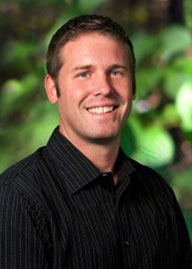 Chad Boissevain
Irrigation Operations Manager
Chad Boissevain was hired in 2002 as an irrigation service technician. His dedication and commitment to consistency and quality of work brought him up quickly through the company ranks. Following his success as Lead Service Technician for the entire Abacoa communities (Jupiter, FL), he earned the position of Service Manager. Today he oversees the daily operation of the construction and service teams.
Chad has over 20 years in the Green Industry. At a young age, he worked for his family's landscaping and garden center where he gained much of his experience and knowledge. Chad has been a key leader of our initiative to educate both employees and clients in the installation and administration of central control monitoring systems.
Chad has been a leader in our company's water conservation initiatives including web based monitoring, micro irrigation, subterranean drip and smart controllers.
Complete irrigation service for South Florida
You'll find every aspect of commercial irrigation services and residential irrigation services under a single, welcoming canopy:
Complete irrigation installation
Irrigation maintenance, including service check ups
Environmentally sensitive practices
Professional irrigation systems that require less maintenance, less water and fertilizer, and delivers more savings over time.
Retrofits or upgrades
Pump diagnosis and repair, mainline repair, electronic wire tracking, cleaning systems, and more
Your trusted service and repair company for Palm Beach and Martin County
We also rely on the expertise of our sister company,

Few Florida landscape firms have the longevity, the dedication and the commitment of Rood Landscape. Since 1946, the company has been more than a collection of landscape architecture designers, project managers, technicians and installers. We are a company that nurtures relationships and much as is it does the communities, commercial businesses and homeowners that we bring into our family.